A Heart to Heart About the Needs of a Female Godly Leader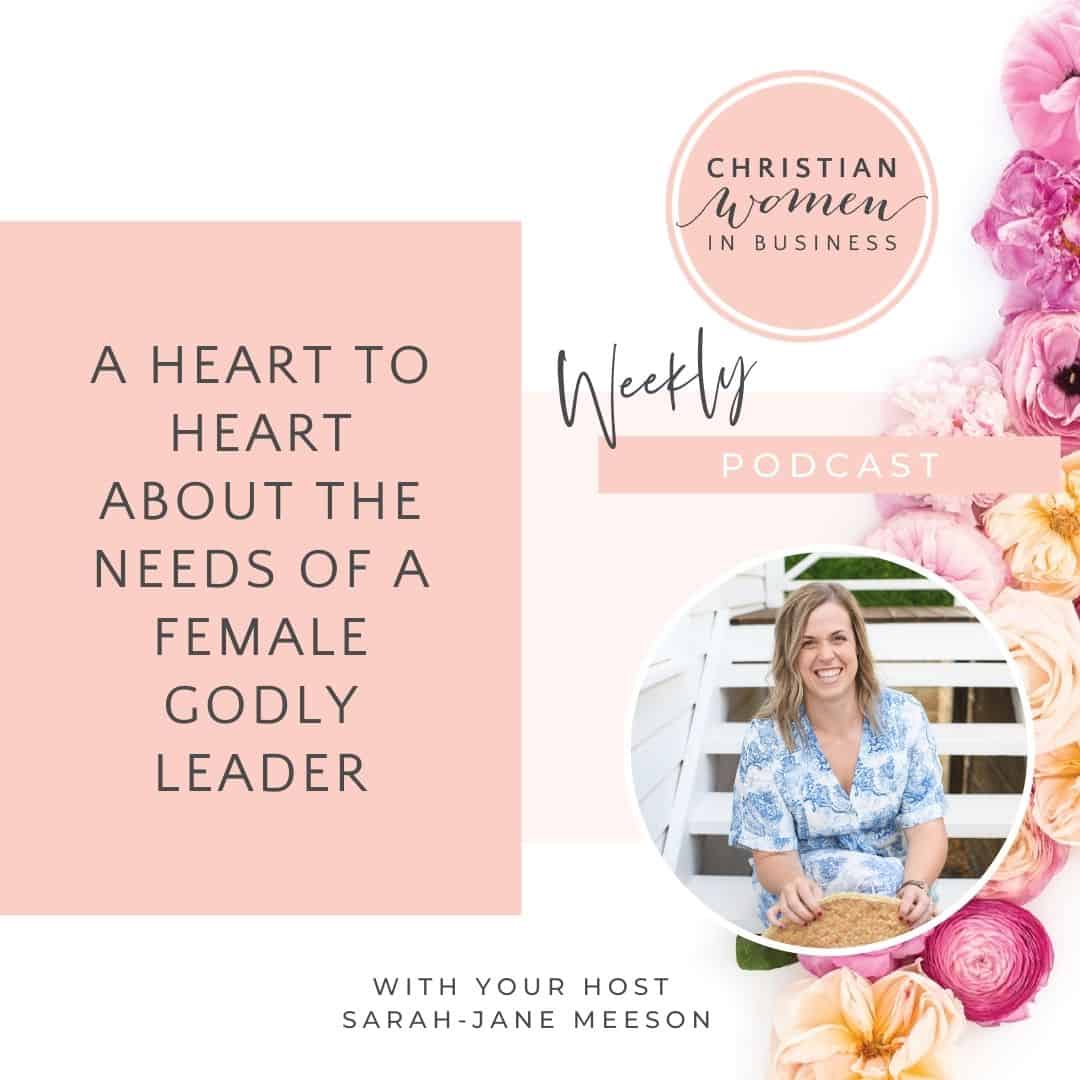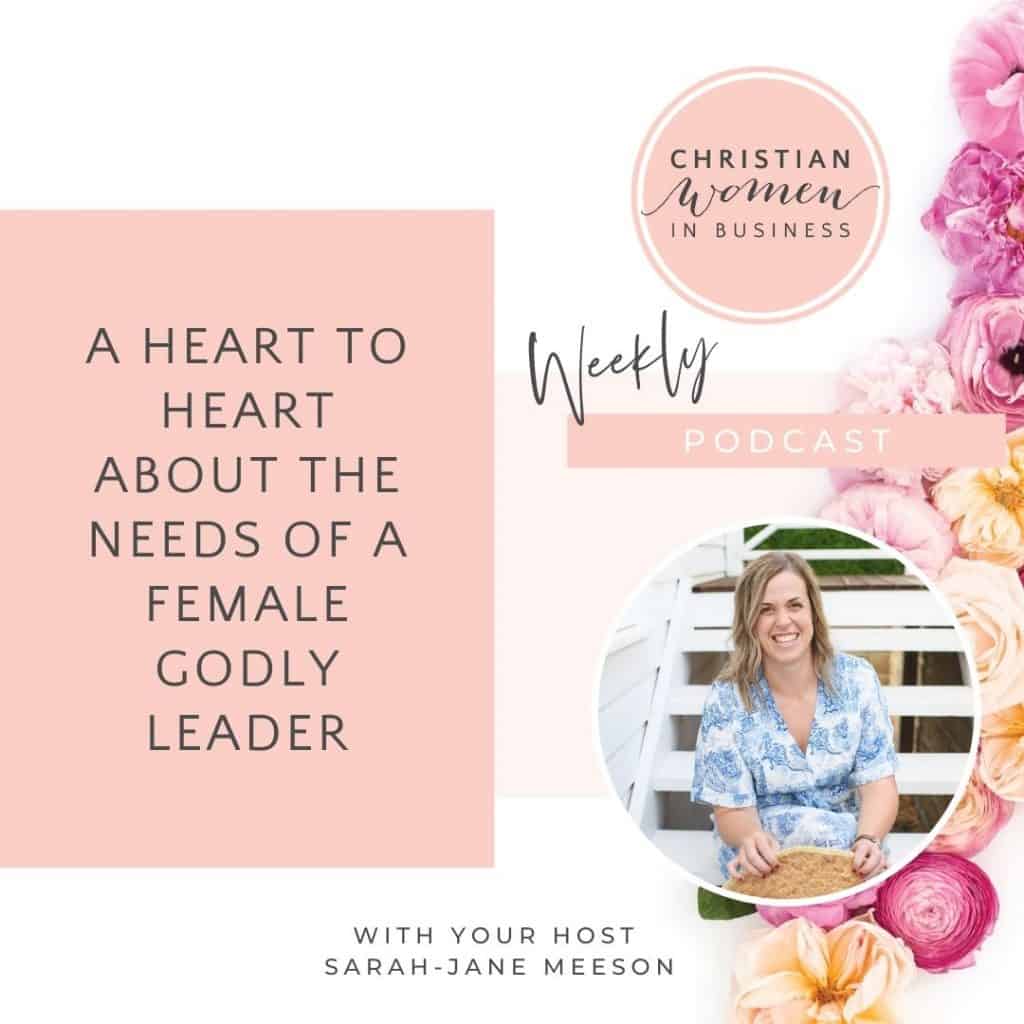 We posted a quote on Instagram back in 2020 that goes something like this…
"If you're too comfortable, it's time to move on. Terrified of what's next? You're right on track."

Susan Fales-Hill
Right now, we are on the side of feeling not terrified, but definitely out of our comfort zones with what's going to happen next!
We always knew Christian Women in Business was going to be bigger than we could ever imagine, but when we first launched, we had no idea that it was going to have a sister arm, yet here I am, writing this article to you today, feeling like a fish out of water as we prepare to launch our sister arm of CWIB – Christian Women in Leadership!
I mean WOW – God you have blown our minds!
So, what is Christian Women in Leadership and how is it going to serve women in the leadership space?
We are so humble and proud of how we serve our members in CWIB, and we know that God has changed and touched so many lives through it. We can only expect that CWIL is going to take things to the next level and really do some amazing things for those that have been tasked with the glorious title of "leaders" in His kingdom.
You may find the word "leadership" challenging and overwhelming right now, but I want to tell you that God has done incredible things in your life and it is just the beginning.
Step by step, women are discovering what God wants to do through them, using their gifts and callings.
"Be constant in prayer; keep alert with thanksgiving"
One thing that we can promise is that we will be praying for our beautiful women in leadership – those who are in the prime position of influence and who can glorify God in many ways. A position of leadership is considered one of privilege to God and one thing that we encourage our leaders to do is to give thanks as a means of praise and staying alert.
Who is called to be a leader? 
A leader is someone who makes a difference, who lives for things bigger than them and is on a mission to make positive change.
Taking people on the journey with you is one of the keys to successful leadership and that is the foundation of our CWIL – to support you on your journey that by God's grace, you have been given. There is so much joy in being a leader for our God!
When I was dreaming up CWIL I sat down for an afternoon and wrote down all the things that I felt I needed as a leader and I would like to share with you want's on my heart and what needs I have, as I figured, if I am feeling this way. Others might too…
So here they are:
I want a safe place to confine
Connect with other "high-level" leaders who get the bigger vision.
Be around those who understand spiritual warfare to the next level and deal with it on a regular basis.
A community of women I can trust without judgement
I want to be around powerful, authoritative women, not full of ego, but weapons, who just lead the pack & aren't afraid to do so.
 Women who are making BIG God moves and understand risk.
A network to make deals with.
Not another coaching or course. But a community of real women who are in it.
The most powerful
Quality
Legacy work
Help spread the Word.
CWIL will empower you, encourage you and support you. We will give you the keys to: 
be a transformational leader
understand your role as a leader for God and how to apply His principles
be inspired and feel connected as a part of a wider community
be determined and clear in your vision & values so you can stand your ground when times get tough.
be mindful of the fruits
be God-fearing in your leadership
speak wisdom and strength
create innovative strategies to encourage
Be supported by a community of other like minded women who get how lonely it can feel in the leadership role and be there for you in your toughest, or what we like to call "break through" moments.
So if you're an Intelligent, Ambitious, Godly Leaders who would like To Come & Restore, Connect, & Realign 🙏💕
We'd love to invite you to follow us on Instagram and Facebook and you can pop your name down to hear when our doors are open and we're officially launched. (which we are hoping will be at our conference in Feb 2021 where one of our main topics is leadership.
ARE YOU READY TO CREATE A POSITIVE CULTURE OR COMMUNITY THROUGH YOUR MARKETING & LEADERSHIP?
LADY, WE ARE SO EXCITED TO BRING TO YOU THE CWIB COMMUNITY CONFERENCE/RETREAT FOR 2021!
WE HOPE YOU'RE READY FOR AN AWESOME TIME…
DATES: 20TH FEB TO 21ST FEB 2021
LOCATION: ALEXANDRA PARK, ALEXANDRA HEADLANDS, SUNSHINE COAST, QLD, AUSTRALIA
Founder Sarah-Jane Meeson was given a word to inspire women. Since then, Sarah-Jane dreamed about how she could inspire women and unite them together. She knew it was going to be for God and she knew she had a passion for business and just to see people thrive and be all that they can be: no matter what past they've had, no matter how much money or where they come from. It's about them being the best person they can be for God and to help share their story of how God has worked through their life and business.
After chatting with a girlfriend and sitting on the idea for a while, God kept prompting her heart to bring this movement of women together. After some time, Sarah-Jane knew what she needed to do; she bit the bullet and now here it is. Christian Women in Business – a movement of Christian women pushing forward for God in their businesses … and it's great!