A community for women who don't quite feel like they "fit" into the mainstream church.
Stay up to date with all our upcoming spaces, new blog posts & resources to help you draw closer to God. 
You might own a business, be in leadership, or/& just don't quite feel like you "fit" into mainstream churches but love Jesus with all your heart.
+ We love to get into the meat of the Word and unlock the secrets hidden in the Bible.
+ We are intrigued by the power of God, & seeing it in action.
+ We understand that the "Church" doesn't just mean meeting on Sundays in four walls but is a body of people out in the world.
+ We know, the more you seek & knock, the more God reveals His kingdom, wisdom & knowledge.
Be encouraged in your walk...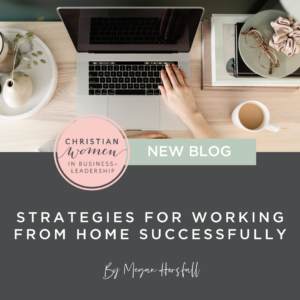 Blog
When I mention to people that I work from home, they most often tell me that they would love to do that. Or they tell
Read More »