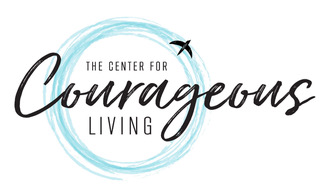 Katie Kroening
Leader & Biz Owner
Details
| | |
| --- | --- |
| First Name | Katie |
| Last Name | Kroening |
| Nickname | katie777 |
| Country | USA |
| State | Illinois |
Her Story
Share With Us Your Story of How You Got Into Leadership

The Lord has given me a love for people, a curiosity about the meaning of people's behavior and troubles; I have a deep sense of longing to show people God's love, grace, and understanding, even in the midst of their worst moments. Isaiah 61:1

The Lord brought me through my own struggles, family struggles and while doing so I finished my Masters Degree in Social Work and Bachelor's in Psychology. Little did I know the plans He had in store; after listening to the Holy Spirit's still small voice, I went on to become a private practice counselor LCSW; CADC and am now the owner of The Center for Courageous Living Group Counseling Agency. I have several employees, and we specialize in Christian Counseling, mental health, marriage and family therapy.

I also formed a Women's Christian Counseling Network group near me to fill the loneliness and isolation I had been feeling. It has been wonderful.

I have been on a worship team for my church and in leadership for several years in the past (youth ministry, deaconess, congregational care, worship leader).

What led me to this group is a continued loneliness in the field of business and leadership, I'm grateful to be here.

If you could give a bit of advice to your younger Leader and/or Business Owner what would it be?

Advice: WAIT

Do not rush your plans; the Lord has set your vision in your heart, do not settle by rushing into something for the sake of having it.  Take time to pray, listen to God's still, small voice, wait until the time is right.

This is not to say vacillate and avoid. I am not suggesting this. I am not suggesting waiting until every question is answered.  I am suggesting that you take time with the Lord to be sure your goals are for Him, by Him, and with Him. Define and know your mission and vision, be brave, do not make decisions from a place of fear…

He will provide immeasurably more than we ask or imagine as we rely on, look to and do all things for and through Him.

What Are You Three Favourite Things About Being A Leader...

Blessing Others by growing them and building them up

Learning myself new things and finding ways to make things simple and effective for others (I love details)

The ability to decide the direction of and the values of the company

What Are You Three Favourite Things About Being A Business Owner...

Growth in myself: constantly learning new things, being challenged in new ways, growing in creativity

Growth in Others: Being able to bless the community and change lives of community members in positive ways; restoring hope to others

Creativity: I love so many creative parts of being a business owner, from decorating offices, to social media post designs, blogging, speaking, connecting with others. It fills a void I had never filled, now I feel whole…

What's your "Go To" Leadership Bible Verse & Why?

Isaiah 41:10

So do not fear, for I am with you; do not be dismayed, for I am your God. I will strengthen you and help you; I will uphold you with my righteous right hand.

The Lord has taught me to be courageous as a leader and as business owner, not to focus on myself and whether I can lead, but to focus on Him who provides all things, above and beyond what I ask or imagine.

What's Your "Go To" Business Bibles Verse & Why?

Joshua 1:9

Have I not commanded you? Be strong and courageous. Do not be afraid; do not be discouraged, for the Lord your God will be with you wherever you go.

The theme from my company, with Faith, Courage and Connection we can do all things. Let go of fear, burdens, shame and guilt and live in the courageous grace of Jesus. This is the Vision and Mission of my company, the vision the Lord gave me before opening the practice.