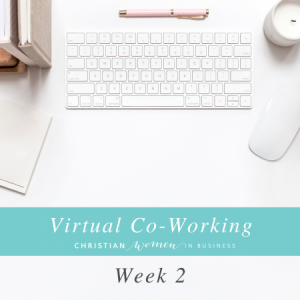 Virtual Co-Working Week 2
Need some accountability to get some jobs done? Come and join me in some Virtual Co-Working time 
The De... View more
April "week 1" virtual co-working is in March..
Hi ladies! Just a heads up that due to March having 5 Mondays, and the first Monday of April being Easter Monday, we're moving April's Week 1 co-working to Monday 29th March at 9.30am QLD time.
You can use the same meeting ID as usual: 952 9695 5509
If you prefer to use Zoom directly, feel free to use the usual meeting ID to join. 🙂

Any questions, get in touch 🙂
Sorry, there were no replies found.